Features
Balcony
Dining area
Elevator
Kitchen
Living room
Details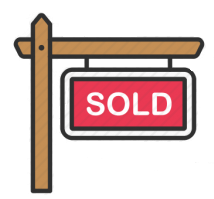 Apartment for sale in Athens Agia Paraskevi. Perfectly set in the beautiful suburb of agia Paraskevi this spacious 133.85sqm three- bedroom apartment is a great opportunity to match Greece's lifestyle, in a prime location and with your personal touch.
Being perfectly situated in a colorful area moving slowly but steadily to the top, they are a great investment opportunity ideal for an AirBnB rental profitable all year round.
Located on the third floor, this beautiful apartment was built in 1988 and was recently renovated boasting a modern design.
Entering this beautiful apartment it consists of a welcoming living and dining area with a wood burning fireplace, a spacious kitchen equipped with white countertops and classic wooden cabinets, a long hall leading to the three bedrooms ( one of them is the master bedroom consisting a bathroom with bathtub ) and a bathroom with a bathtub ceramic tile flooring and walls.
The apartment comprises a large veranda with access from the living area for entertainment or just relaxing and enjoying the view from the top and a balcony from the back facing the backyard.
It also consists a parking space and an elevator for your convienency.
A great base to explore the amazing city of Athens!
Apartment for sale in Athens Agia Paraskevi Location Information:
Agia Paraskevi is a well-known and popular northern suburb in the Athens Metropolitan area. Located about 9 km from the center of Athens it is very well served by all modes of public transport such as the Metro, urban buses and taxis.
However, it is also self-reliant with no need to actually go downtown Athens as it boasts a very mature and diverse commercial market with plenty of shops, boutiques, supermarkets, restaurants, bars, cafes, and cafeterias.
Agia Paraskevi is also home to Degree College and other educational institutions as well as offices, the Greek Public Radio and Television complex, and other public service venues.