Reference No
Details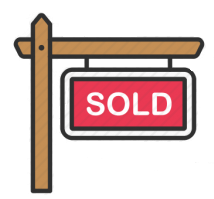 Sea front plot for sale in Crete, located in Akrotiri. A total plot of 4.378,54m² with building allowance 200m². This stunning seafront plot of land in Chania Crete for sale is an excellent investment and ideal piece of land for a high-end holiday home, due to the feeling of seclusion, its geographical location and the view of the azure blue waters in front of it.
Located in a prime position, exactly on the water's edge, so close to numerous famous touristic villages in Chania prefecture, the property enjoys great natural beauty, with breathtaking sea views.
It has excellent orientation because the sunset lies down just in the front side of it.
It has a big facade of 97,35m² on the street, which separates this unique plot from the beach.
Its land-size and its position make it as the most unique and imposing plot of all in the whole area.
It can be separated in smaller pieces of plots which could be built in 2 separate-independent houses or a unique large villa.
It's possible to build a property of up to 200m² on this plot – or any combination of buildings up to this size.
The land has good road access and electricity, water and phone lines with broadband internet are present.
In a short distance there are a number of amenities – from banks and shops to cafeterias and traditional taverns – perfect for experiencing the Cretan spirit and enjoying the panoramic views the piece of land can offer.
A wonderful combination of excellent location and natural beauty, this plot is a magnificent opportunity just waiting to be grabbed!